Sami Kanaan, President of the Global Cities Hub, opened the 10th Geneva Peace Week on 30 October. His address emphasized the important role of local authorities in developping peaceful communities.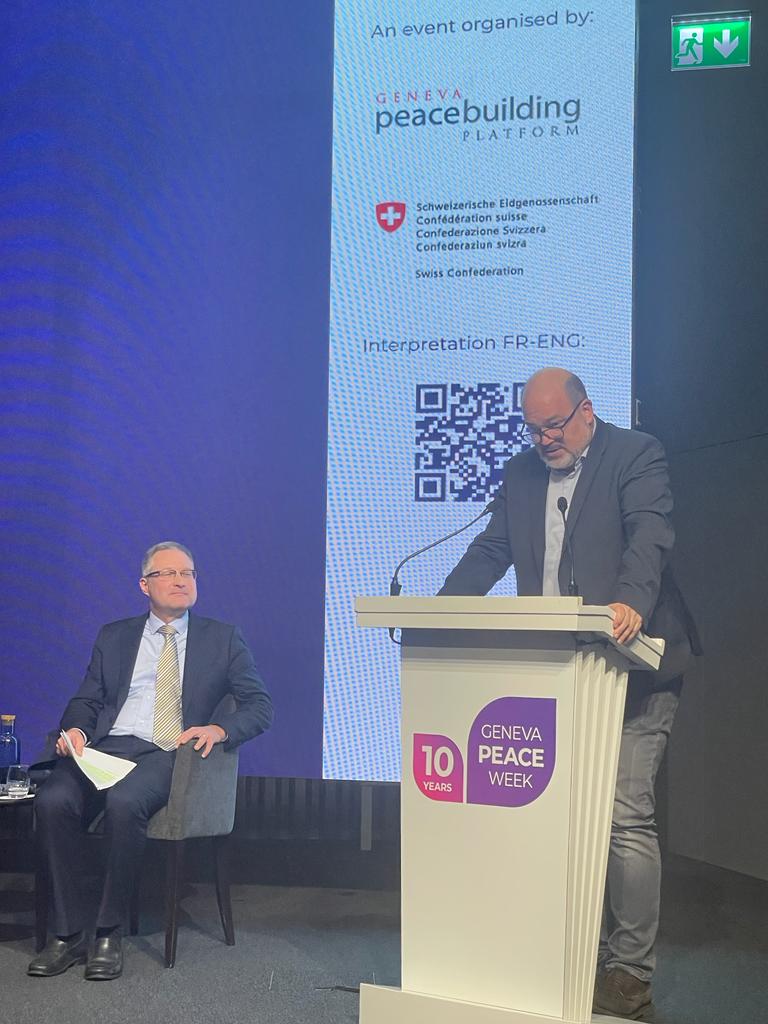 Peace often originates at the local level. Cities are best positioned to implement measures that can reduce the root causes of conflict and contribute to a more peaceful society. Investing in education, healthcare and social integration at the local level are essential to limit urban violence.

While cities often lack resources, international collaboration between cities and exchange of knowledge are other important elements to advance capacity building to promote peace at the local level. City networks, sister city relationships and platforms of dialogue give cities the capacity to work together, beyond national borders, to build a more peaceful world.

Several events hosted in Geneva already demonstrate the role of local governments in the promotion of peace. The Forum of Mayors (2-3 October 2023), the Global Refugee Forum (13-15 December 2023) and the Geneva Peace Week (30 October-3 November 2023) are examples of the importance of connecting cities to the international community.

The Global Cities Hub will continue its work to connect local and regional governments to the UN. This includes organizing events to convene experts from International Geneva and local leaders to discuss the important challenges of our days.